Rescuing and Rehabilitating orphans in Haiti: One Gift One Child
Times are hard for the people of Haiti. We are seeking funds to help some good people continue their service in rescuing orphaned and at-risk children there, and we need you!
Only a handful of Haitian orphanages actually nurture, educate and rehabilitate their children back into family environments. "Orphans" are exploited in Haiti. Most are actually children abandoned by their families. Many children are kept in servitude; both boys and girls may be sexually exploited. U.S. churches sometimes help foster this abuse by failing to carefully investigate how the orphanages use their support, how they are run, and how their income flows.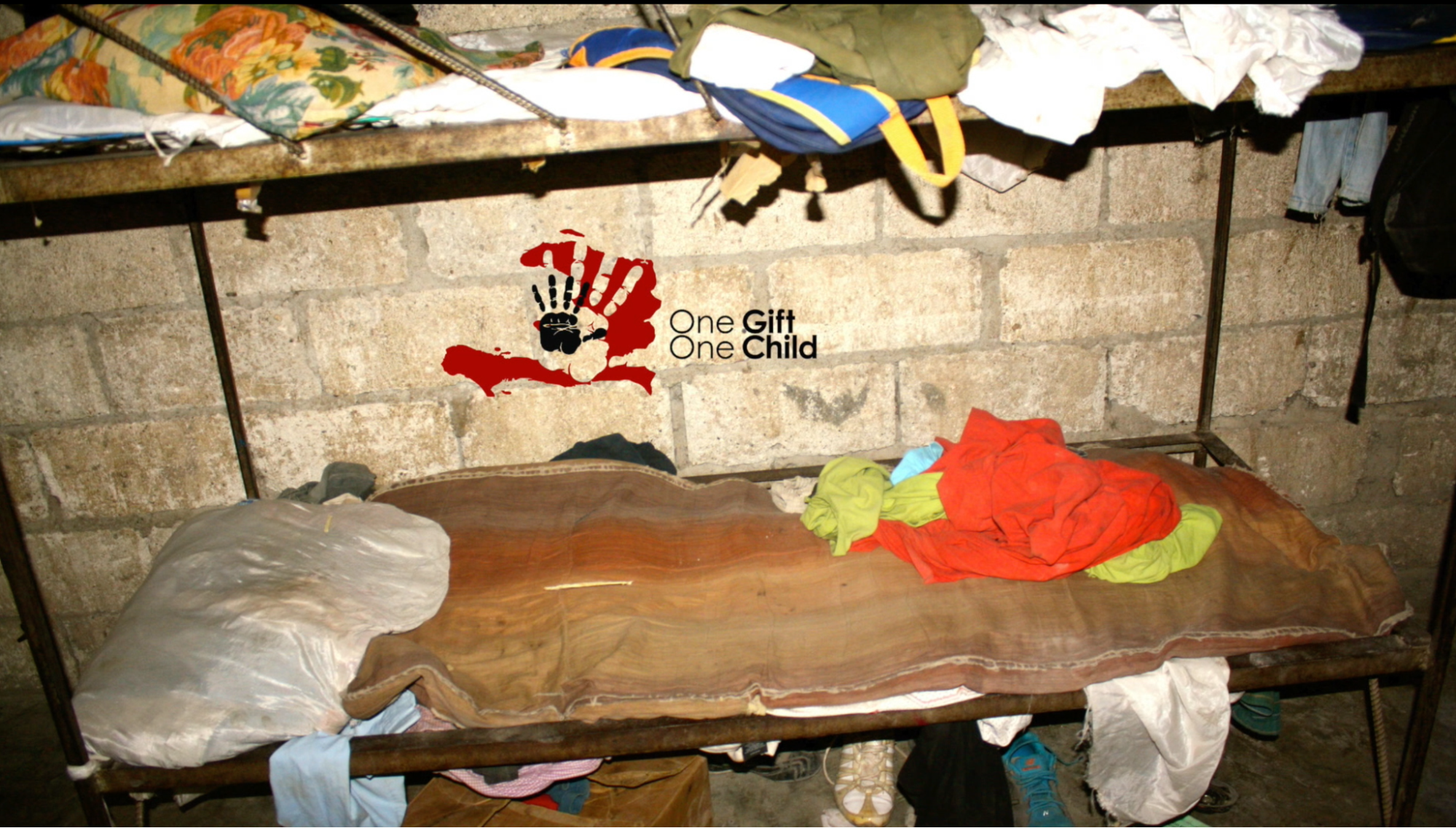 This situation has been carefully detailed in reports by LUMOS – an international charity focusing on the institutionalization of children, who are traumatized in several ways. LUMOS found that over US$100 million flows into the Haitian orphanage industry annually, mostly from well-meaning US churches.
Economically, orphanages are a cottage industry in Haiti; they exist by attracting the generosity of American churches, which provide "sponsorships." The gifts of visiting churches are often diverted to the orphanage manager, the gifts sold for profit. In many, the children are not cared for. Boys and girls may not be separated. The kids are often forced to make the meals, do the cleaning and laundry, for both themselves and the staff. They seldom get proper schooling. The children – both boys and girls – are often trafficked sexually. When churches visit, healthy neighborhood children may be displayed instead of the orphans.
Working to give each child a family.
Pierre and Natalie Charlotin are working against this tide in St. Marc, Haiti, through the NGO they founded and manage, One Gift One Child. They rescue abused "orphans", provide rehabilitation, and place them with local families – often their own families – with training in parenting skills. The most distressed children are pregnant girls and special-needs children. The Charlotins continue to do this work despite the present dangerous conditions in Haiti, and desperately need funds to save their facility and to continue funding staff.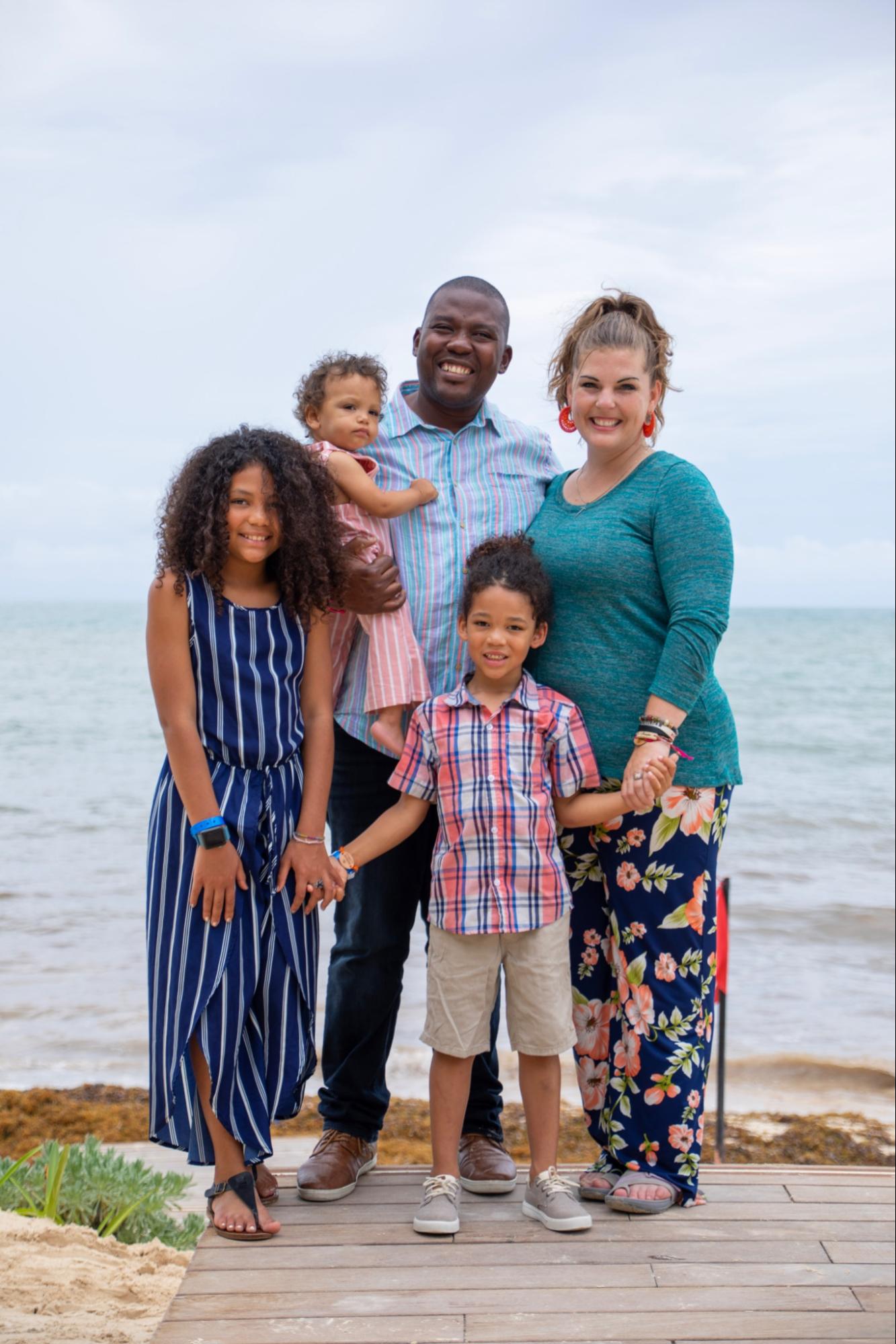 A native of St. Marc, Haiti, Pierre's history rivals any orphanage horror story. His birth mother had two boyfriends when she became pregnant. She abandoned Pierre forever at 3 months old, to one of those boyfriends in St. Marc. He wanted to kill Pierre, but the boyfriend's mother took Pierre in and raised him as her own. When he was 6, she passed away. He then found out that she was not his biological mother. The "father" kicked Pierre out onto the streets and disowned him.
The man's five sisters took in Pierre, but treated him as a child slave rather than as one of their own. He relates that he was rescued from this life by God, then through joining Youth with a Mission – YWAM. He originally joined YWAM to escape Haiti, but God completely transformed his life and gave him a calling and vision for himself and his country. He developed a dream as an adult of paying things forward by rescuing children in the same predicament.
Natalie Joyce grew up in southern Wisconsin. She fell in love with the children of Haiti during her first mission trip. She met Pierre on that first trip, as he was a translator and leader at YWAM St. Marc. She moved to Haiti in 2006. Pierre and Natalie became friends, and later married and began their mission program. Their focus has always been to rescue orphans and abandoned children in St. Marc and return them to families, sometimes their own.
Pierre moved to Madison for school in 2007, and was a housemate with the late Alec Johnson. They became close friends and Alec gave them personal and financial support until he passed away.
Natalie and Pierre married later in 2007. They completed BA degrees in Christian Leadership with minors in counseling and children's ministry. They spent several years working as children's pastors for children in the projects of Dallas, then returned to Haiti in 2015 to begin their work in St. Marc to rescue and rehabilitate abused abandoned children and orphans.
What they have built is rare in Haiti, a treatment center. One Gift One Child, a Haitian NGO, is not a residential orphanage. They help children find families or return them to their families of origin, and help older ones transition to normal life. They rescue children with birth defects, and take in pregnant and trafficked young girls to protect and train them.
One Gift One Child Starts Up.
At first, Pierre and Natalie had nothing. No sponsorship, simply the confidence that they could make a difference. They began by appealing to U.S. churches for support. In St. Marc, they visited orphanages that they knew to be abusive because they knew that shining a light on them would decrease the abuse. Natalie did report one especially abusive orphanage to the government, and Natalie began getting death threats as a side effect of the couple's work.
The Charlotins began to make a difference. They rescued six teenage girls from this abusive orphanage. Four have been rehabilitated into their biological families, two remain with OGOC. One is in medical school in Haiti.
They dreamed of an organization that could actually help these children recover from their abuse. YWAM owns a building in St. Marc that had been abandoned by Doctors Without Borders. It was in disrepair, filthy, and inhabited by gangs. Then, YWAM told the Charlotins that they could use it without charge if they could occupy it, and that they could buy it if they could make their dream work. This offer made it possible to expand and professionalize their work.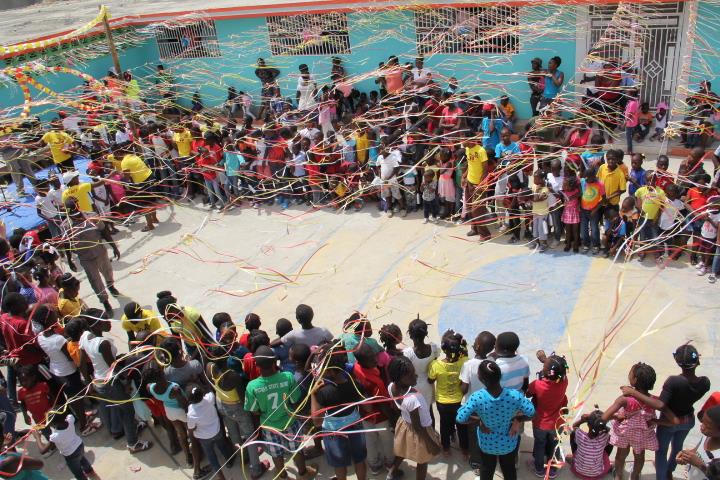 OGOC has 32 staffers, and needs 8 more. Current staff includes security guards, nurses, aides, housekeepers, and supervisors. A social worker, physical therapist, psychologist, occupational therapist and others are needed – and will be hired when regular donations permit. OGOC now has 18 in temporary residential care. They have a daily M-F school program for their Lamer Kasè neighborhood, with a weekly community children's ministry on Fridays for 300-400 kids. With this weekly program, skilled nurses assess the children medically and help sponsor medical care if needed.
OGOC works to educate parents, to prevent "orphans". They employ single moms in their program. They take in trafficked young girls from corrupt orphanages to protect and rehabilitate them into a life and a future.
OGOC specializes and focuses on special-needs children. They want these children to be integrated into the local community with the other children. Through these special needs children, they are able to counsel families and help bring healing, encouragement, hope and the Gospel to them. The community is strongly affected by these children as they are restored to it.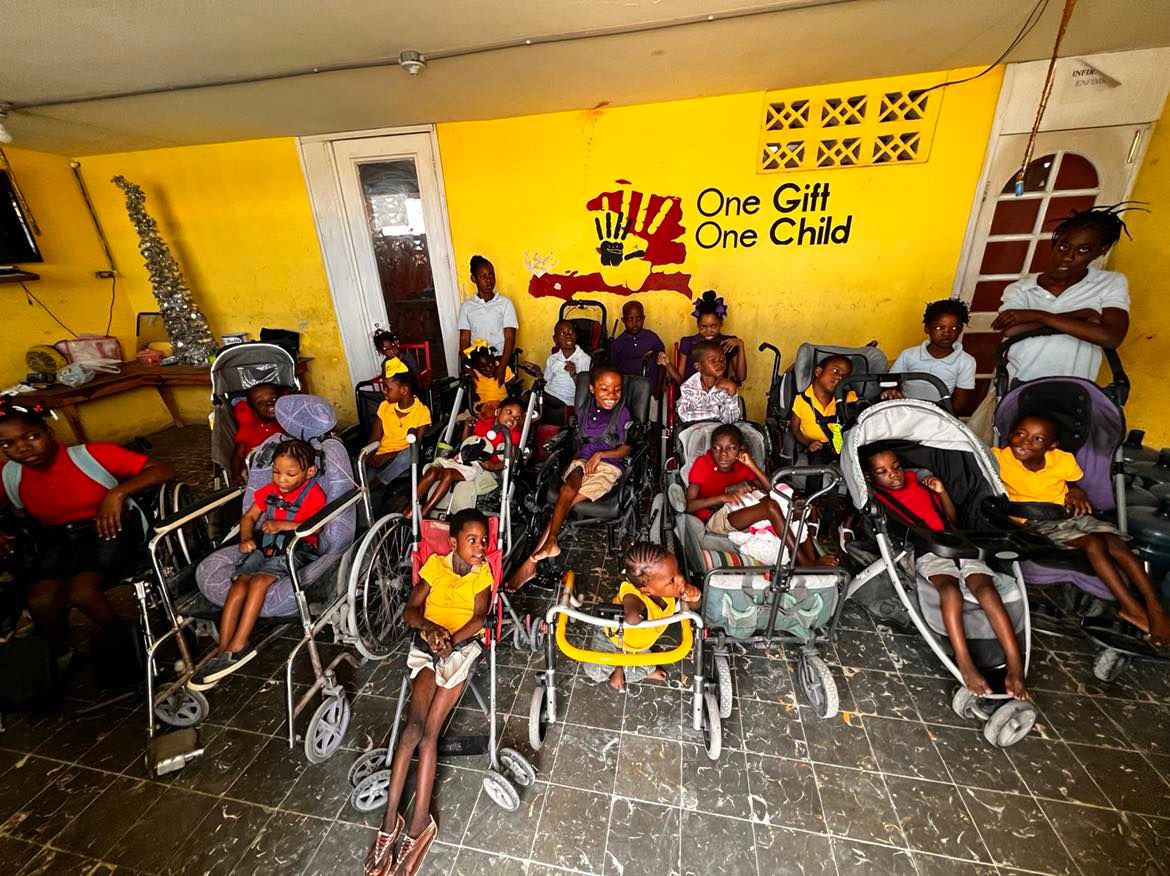 The fate of this project depends on your support
For more than six years, OGOC has served hundreds of children and families. OGOC has managed to survive COVID but with great strain financially.
The gangs remember that Pierre evicted them. OGOC must keep guard dogs in the compound, have 24-hour exterior lights, with sturdy gates that are locked at night and always guarded. Even so, in 2020, gangs attacked the compound, and Pierre led his guards in a gun battle with the gang that preserved their right of occupancy. However, Pierre maintains contact with the gang leaders, and works with their children and their mothers.
YWAM have asked that the Charlotins purchase the compound by the end of 2023. The Charlotins have rebuilt the external walls, added secure gates, installed 24-hour solar power, refurbished the kitchen including a safe water supply, paved the courtyard, and equipped it for child therapy. YWAM is asking only US$25,000 for OGOC to secure ownership. With related transaction fees of about US$7,000, OGOC will need about US$32,000 to secure title to their compound.
For example… if just 160 people give US$200 each for the compound, we can save this workplace.
Who are we?
We ask your help to save this program. "We" are Transforming Individual Lives Today, Inc., a U. S. nonprofit managed by the parents and friends of the late Alec Johnson to continue support for his projects after his drowning death in December, 2014. TILT was originally formed by Vermont attorney Angela Ross to serve charitable projects in northwestern Uganda, where Alec also had charitable projects. TILT has provided capital funding for some infrastructure in the OGOC compound.
You can make tax-deductible contributions through Transforming Individual Lives Today, Inc. TILT charges no administrative fees, so 100% of all donations are sent to the supported organizations. TILT is able to wire funds directly to OGOC's local Haitian bank or its US domestic bank, as needed.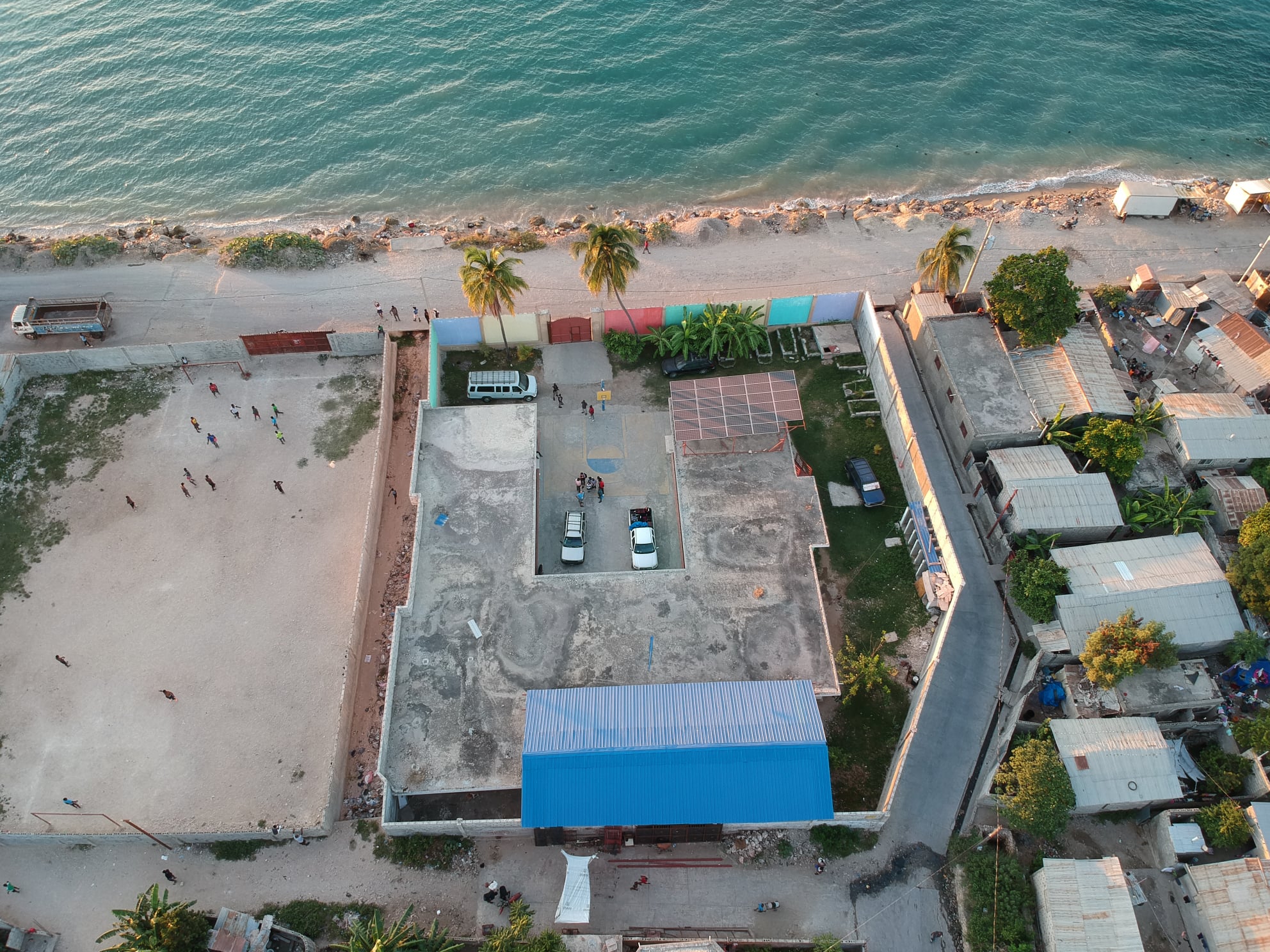 In this appeal, we are using Give Lively. This fundraising platform takes no management fees – it was established by philanthropists in order to support nonprofits like One Gift One Child, which tend to exist on the thin edge financially.
Alternatively, you may donate by sending funds to TILT, Inc. in support of One Gift, One Child.
If this appeal exceeds the goal of US$32,000, all additional funds will go to One Gift One Child to support other needs – there are many. For example, If just 60 people give US$50 each month, the needed professional staff could be hired.
Thank you for your help!!