My name is Sherie Renne, and my husband and I began sponsoring two twin boys from NW Uganda in 2006.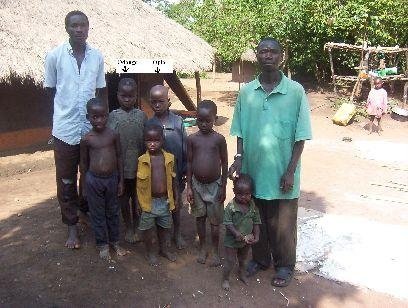 Initially we arranged the sponsorship to serve as an extension of a children's ministry we were helping run. The offerings gathered and given by children in our ministry were sent over to the twins to help fund sustainable agricultural projects to benefit their overall livelihood, such as Irish potato crop starters, cassava crop starters, and goat rearing. These projects first served as a small investment for future income and quick funds for housing, food, medicine, etc. The funds also began to cover the small school fees of their primary school level and eventually the more substantial tuition needed once they reached the secondary level of their education, at which point the government no longer provides tuition free education.
It was at this point that we stepped in to personally to take over the sponsorship of the boys.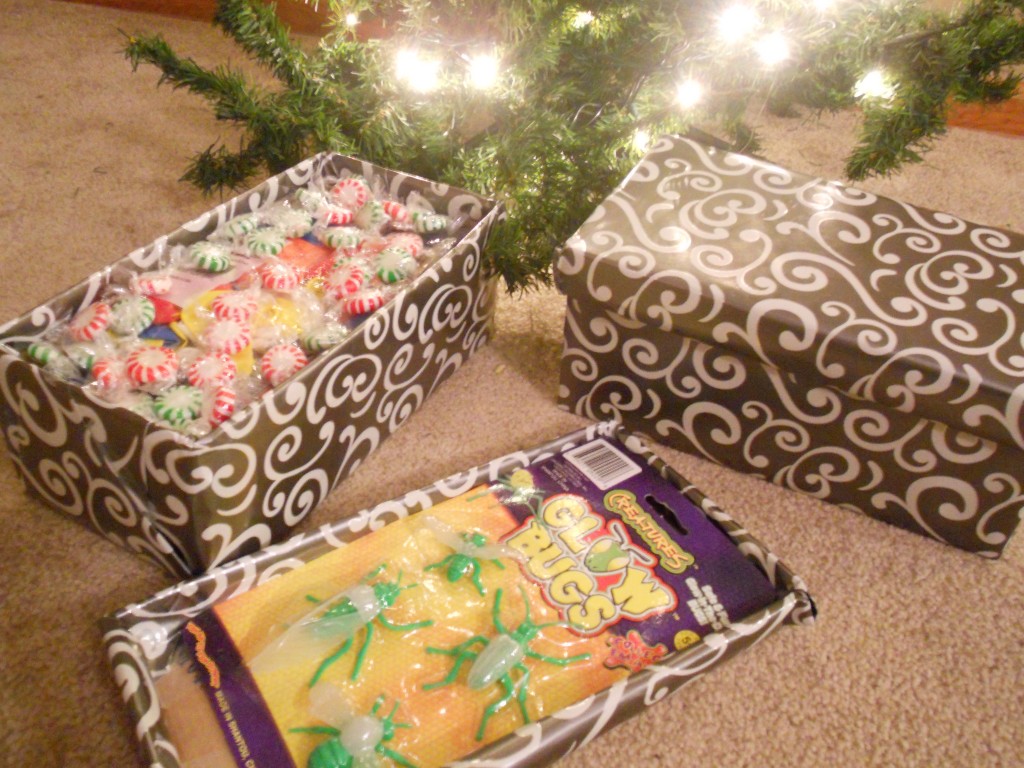 After six years of writing letters and sending shoe boxes of knick knacks and Christmas gifts we went to Uganda to see them for the first time in 2012. They were still in primary school at this time and were notified that we were going to be coming to see them. After an amazingly difficult and long journey from our side of the world to their very remote location in NW Uganda, our arrival to their school was a greeting I will never forget, a surreal procession of beautiful singing children, "Welcome! Welcome! We welcome you to Kelle (Primary School)!" I remember reaching out into a sea of faces when I saw one that my heart knew well, and pulling him close. The other twin was hiding behind me, too shy to present himself just yet.
We spent the rest of the day with them after visiting their school and eventually attended another community celebration to share food, exchange gifts, and play a bit of "football," before the sun went down and they slipped away into their mud hut villages.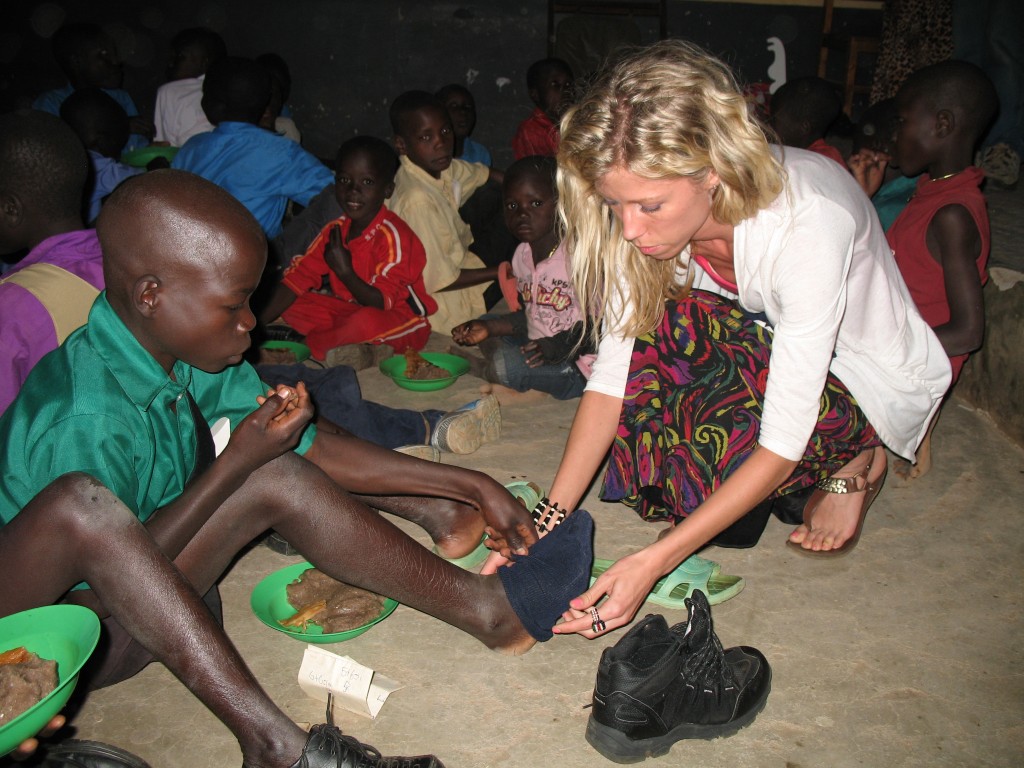 Two years later we came back and spent two more days with them, this time insisting that they show us their living quarters for documentation. We entered their village through a small covering of a coffee grove and gave them new back packs full of goodies and school supplies. Then we gave them new "footballs" which led to an impromptu village game and lots of laughs. We were sent off with a gift grown just outside their hut, a collection of their finest avocados, picked fresh from the tree.
The boys are excelling in school, according to their headmasters and sponsorship contacts. Just visiting their living quarters and speaking with them, it was undeniable that they are focussed on their future and know that education is their path to a better life, for not only themselves, but also those that they know and love in their community. We could even see a vast improvement in their confidence and spoken English between our visit in 2012 and 2014. There are few things more rewarding one can do in their lifetime than to invest in the life of another, proclaiming to another soul their value and worth through love and deed. The bond we have built is one that time and space can not weaken. This experience is more than just a "sponsorship," it's building a bridge and transforming a life, in our case, all of our lives.