Garrison Keillor, Alec Johnson's cousin, author and creator of the Prairie Home Companion, helped raise funds supporting projects Cultivating Community supports, continuing work Alec started primarily in Uganda, as well as in Haiti, Mexico, and China. He performed "An Evening for Africa," Friday, September 23, at 7:30pm at the State Theater in Eau Claire, Wisconsin.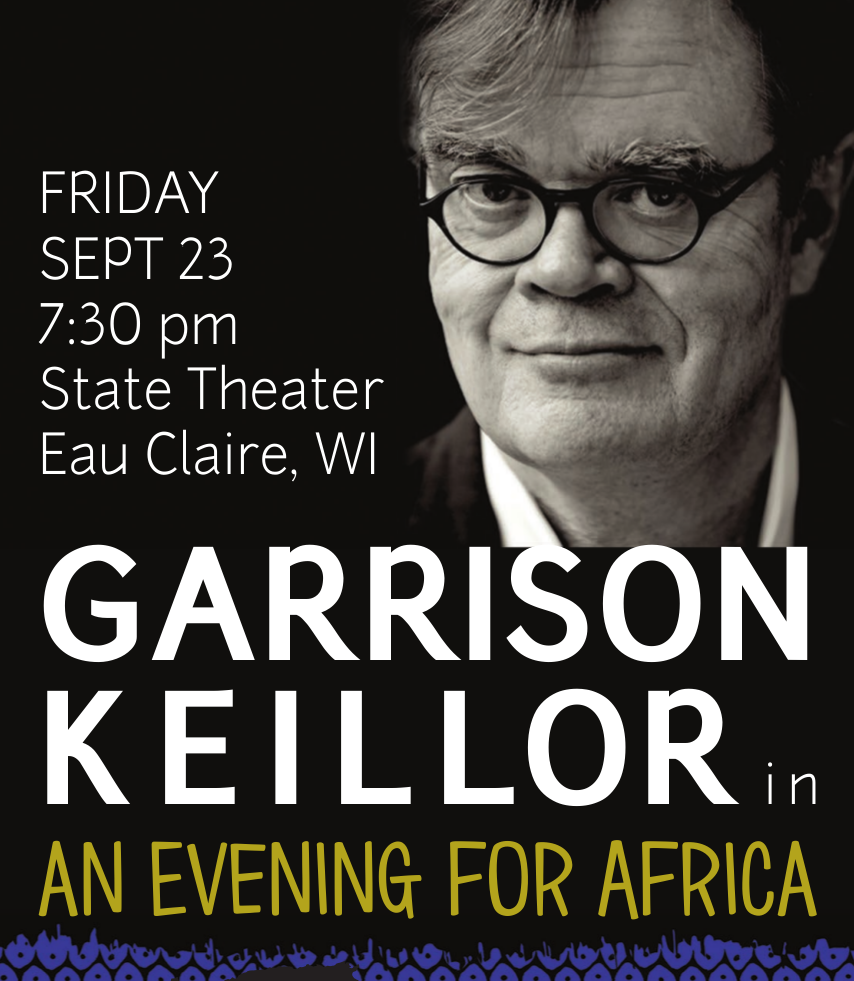 Money raised at "An Evening for Africa" went towards:
Educating students of all levels in the rural Nebbi District of northwestern Uganda.
Micro-banking. This program, devised by Alec in 2012, has been very well received, and now involves thousands of women. It is directed by the St. Augustine Community. Each group is formed with $100 seed money, with up to 100 women joining for a small fee.
Sustainable agriculture education, including training in techniques that enrich the soil and crops.
Support of limited programs for orphans and of elementary education for poor students.
Sponsors contributed a total of $50,500:
Summer and Dr. Nate Stewart
Thanks to those who purchased 620 tickets to attend the fundraiser, an additional $37,249.21 was available for this work.
Finally, generous donors, many of whom also attended the fundraiser, donated an additional $24,981.27.
It adds up to $112,730.48 to help rural Ugandans build local community through education and sustainable infrastructure and agriculture.
The money was used primarily to educate orphans and impoverished students who have shown academic ability and willingness to work, and to provide educational resources such as teacher housing and wells near schools. In particular, it covers the projected costs for education for children that Alec had identified as particularly deserving of his own support before his untimely death. Without these funds, most of these children would simply be unable to attend school.
While this was a fund-raising event, the benefits were not only financial. Thanks are also due to wise and compassionate attendees who shared their experience, knowledge, and wisdom gained in related work.